October 25, 2020 | by admin | Movers
Self Pack Or Packing By A Professional Movers?
At the same time, moving is a stressful and exciting event in your life. You are saying goodbye to your old home where you collected so many memories and it is completely understandable that you have mixed feelings about your moving. On the other hand, a new home represents a new start and that makes it super fun and exciting. Getting to plan how your new place will look is something that will fill you with joy. Moving raises many questions – should you move everything on your own or hire local movers, is it worth it to pay professional movers to pack up your home, where to find movers etc. Planning your local move can be overwhelming, imagine the entire moving process. We are here to help you answer at least one of the questions and it is related to packing. Packing is a crucial step of your relocation, that is why it requires a lot of time, effort and nerves.
Pros of hiring professional packers and movers
Moving itself requires a lot of time to invest so everything can go by smoothly. There is a lot to plan and execute and we can all agree that the biggest task of every local move is packing. You can't avoid it and you have only two options – packing on your own or asking your professional movers to assist. Packing is the most time-consuming task you will encounter during your local move preparation. Depending on your home size, it might take weeks to pack up everything safely if you decide to do it on your own. On the other hand, hiring professionals will ensure that this task is performed in a day or two. Depending on a time you have, you can decide what option is better for you.
The worst option you can decide is to realize you don't have enough time and to start packing up belongings on your own and to risk damages due to lack of focus. Safety should be your number one priority when it comes to moving and packing. Your home is packed up with memories and items with sentimental value and you don't want to jeopardize anything in order to save a couple of dollars.
Hiring professional packers is not just an extra pair of hands to help you out with filling out packing boxes, it is a pair of hands with experience and skills to ensure everything is safe and sound. Professional packers and movers are trained individuals who gained skills and knowledge on how to pack up your belongings in a short period of time and to make sure everything is padded and placed correctly. If you decide to pack up your entire home on your own, you should read all tips and tricks you can find in order to execute packing (almost) like a professional. Hiring local movers to help you out with packing is the best decision if you have many valuables, antiques and irreplaceable possessions that you don't want to risk losing.
Probably the main reason why people do decide to hire furniture movers to help them out with packing is moving insurance. In the occasion where you decide to use local movers for moving only, everything and anything packed and handled by you is not covered by their basic coverage insurance. If your packers and movers are taking care of everything, no need to worry about it, because everything will be covered throughout the whole process. On the other hand, if you have anything that is valuable and irreplaceable, it is always the best to purchase the additional insurance regardless if you are using furniture movers or not. Most of the moving companies will recommend you to pack up items like jewelry, documents and similar on your own.
You won't have to lift a finger
Last, but certainly not least is that if you hire packers and movers, your only task that day is going to be to open the door for your professional team. This will definitely ensure your moving day goes by as a stress-free and relaxed moving day.
Cons of packing by packers and movers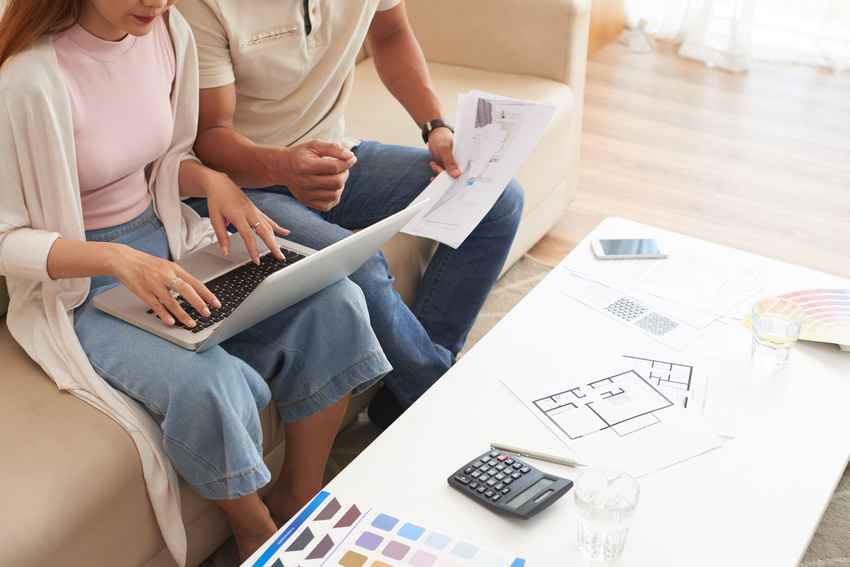 Moving budget is one of the biggest decisions you have to make when it comes to planning of your local move. It requires detailed  planning and organizing in order to stay within the moving budget. Having local packers and movers helping you with the whole moving process might lead to you not being sure how much money you need to spend at the end of the day. Packing on your own is always a good way to save some money on moving, regardless if a local moving company is charging hourly or flat rate. So, think about your moving budget and see what is the option that suits you the best.
A big advantage of packing on your own is that you can set the pace in a way that works the best for you. You can decide what is a convenient time to pack your belongings, how much time per day you want to invest on packing and when to start. Hiring professional movers means that you need to set the date and time and to be there the whole day coordinating them while they are packing up your belongings. On the other hand, if you do it on your own, you will exactly know where you placed items and why. Also, you will label boxes in a way that is suitable for you. Having a control where your items are all the time is something that makes a lot of people decide not to let professional packers go through their belongings.
Putting your whole life in someone's hands requires a lot of trust and reliability. When you decide to let your packers and movers handle every step of your local move, that requires having someone accountable and trustworthy. If you find it hard to believe anyone that much, it is understandable that you would like to pack up your belongings on your own. There are numerous local moving companies and it is not simple to find one that can fit all of your needs.
On the other hand, if you decide to pack up your home by yourself there are good and bad sides of it as well. And it is quite the opposite of hiring professional packers and movers. Packing on your own will take you weeks of your time to plan, prepare and pack. If you are not in a rush and you have enough concentration to stay focused and calm throughout the process then you can go ahead and do it on your own. But bear in mind that packing on your own excludes the moving insurance and you are not a skilled packer, so it might be a risky call as well. Whatever you decide, your number one priority should be to have smooth and safe relocation and to save yourself from stress.